Sidebar
Santoro Cardmaking Kits
We are offering 10% off all of our Santoro products on our online shop this week. Santoro are a London based design company that have been running for over 30 years. They make a number of beautifully patterned products including fabrics, arts and crafts supplies, stationary and more. Since they began their design work in 1983 Santoro have become an award winning design house and continue to create beautiful collections.
We have a number of Santoro cardmaking kits in-store and online at the moment. This A5 Embellished Framed Decoupage Card Kit from Santoro's Gorjuss™ collection is just €1.99, reduced from €5.99.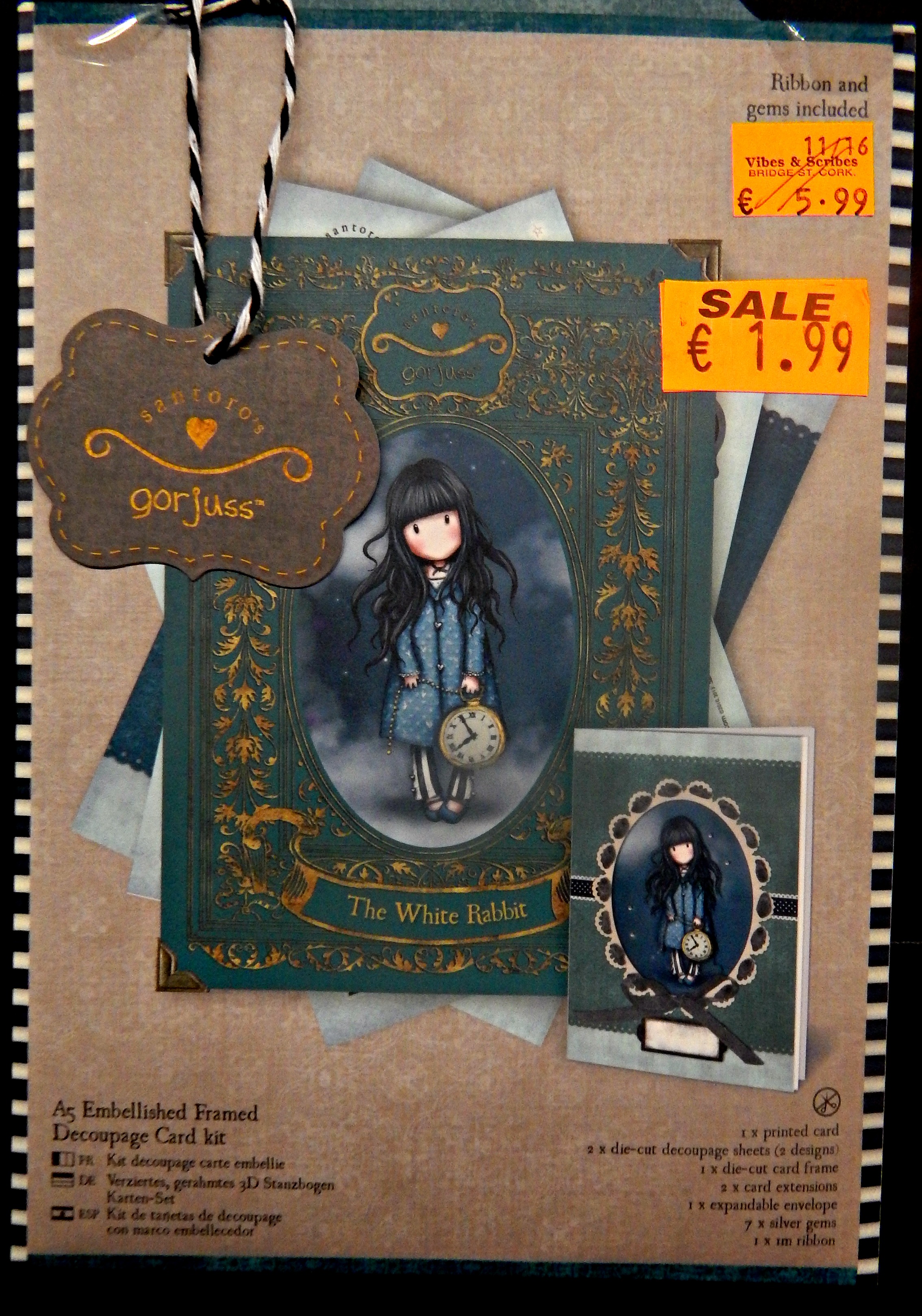 Each pack contains 1 printed card, 2 die-cut decoupage sheets, 1 die-cut frame, 2 card extensions, an expandable envelope, 1 metre of ribbon and 7 silver gems. You can use all of these supplies to decorate your card and envelope in whatever way you choose. Using the die-cut sheets you can build up your design to create a 3-D effect and the ribbon can be used to thread through the card frame.
The packaging of your Santoro card pack also comes with extra card toppers printed on the inside so you can use every part of your cardmaking kit with no waste!
We have more Santoro Cardmaking Kits both in-store and online along with Santoro stamps, patterned paper packs, charms and printed cotton fabric. You can find all of our santoro products online by entering "santoro" into the search bar .