Posted by Ciara on 8th Mar 2023
Easter is a good time to be creative and decorative and here you'll find ideas for homemade Easter decorations. Make stunning bell-shaped flowers from crepe paper. Why not make a bouquet consisting of several different crepe paper flowers! (links below) Shop the products - download the template or insructions and follow our step-by-step guide below.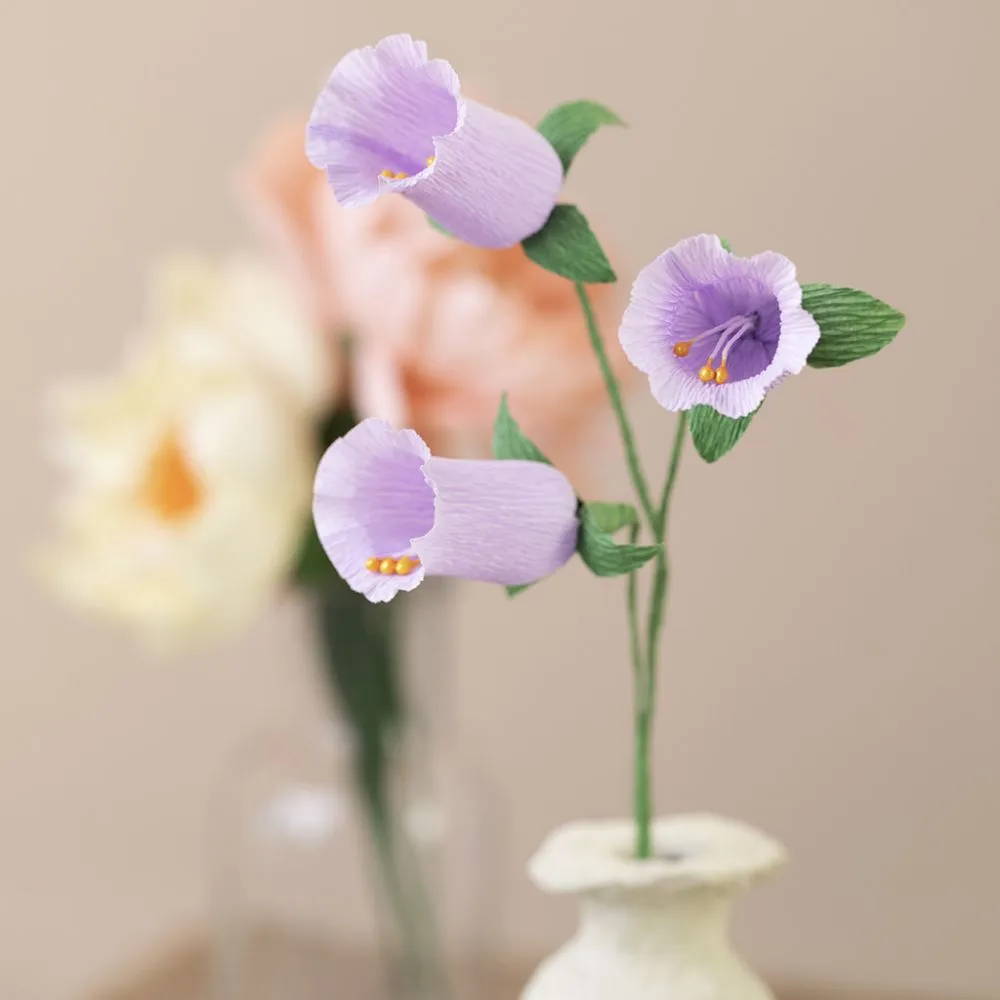 ---
---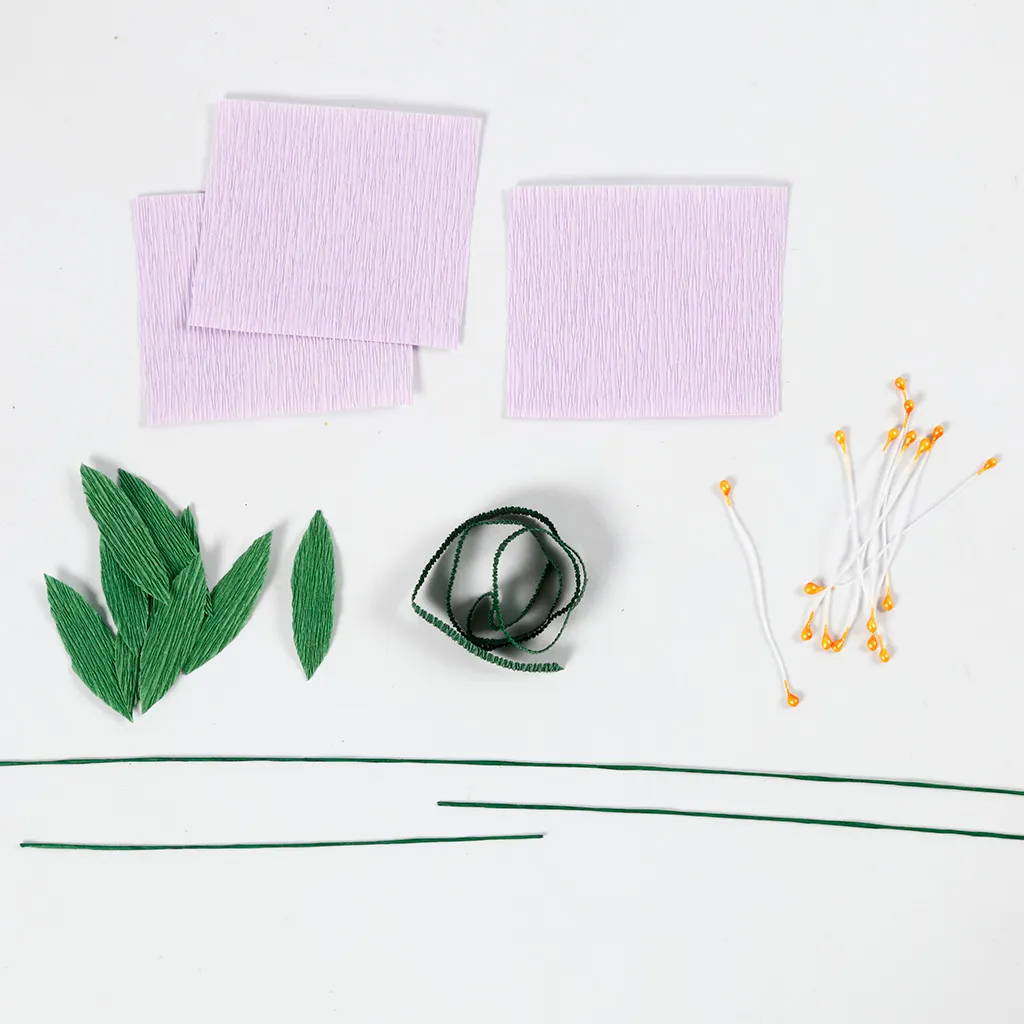 Cut out the parts from crepe paper using the template attached as a PDF file at the bottom of this page. Follow the stretch direction on the template. Cut a 30 x 1 cm piece of green crepe paper for covering the florist stem wire.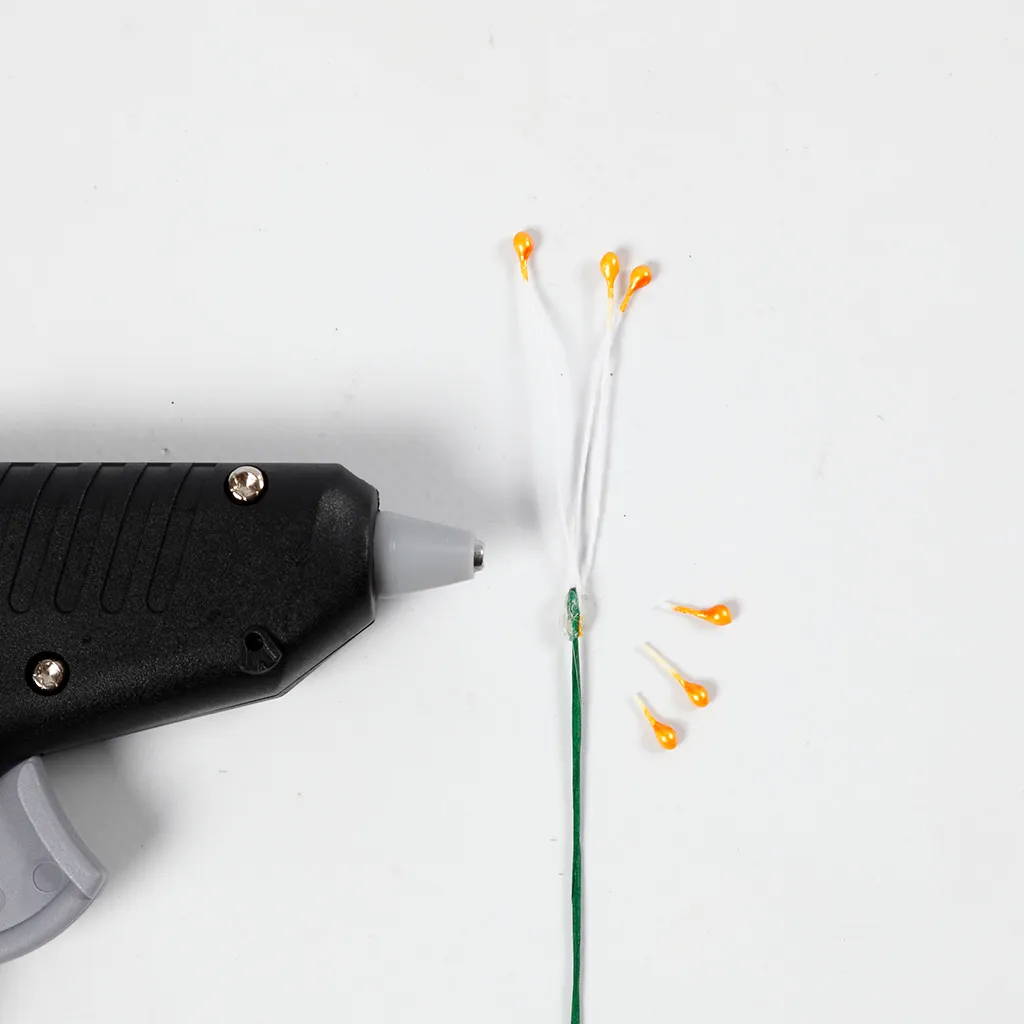 Trim the three stamen as shown in the photo and glue these onto one end of a floral stem wire.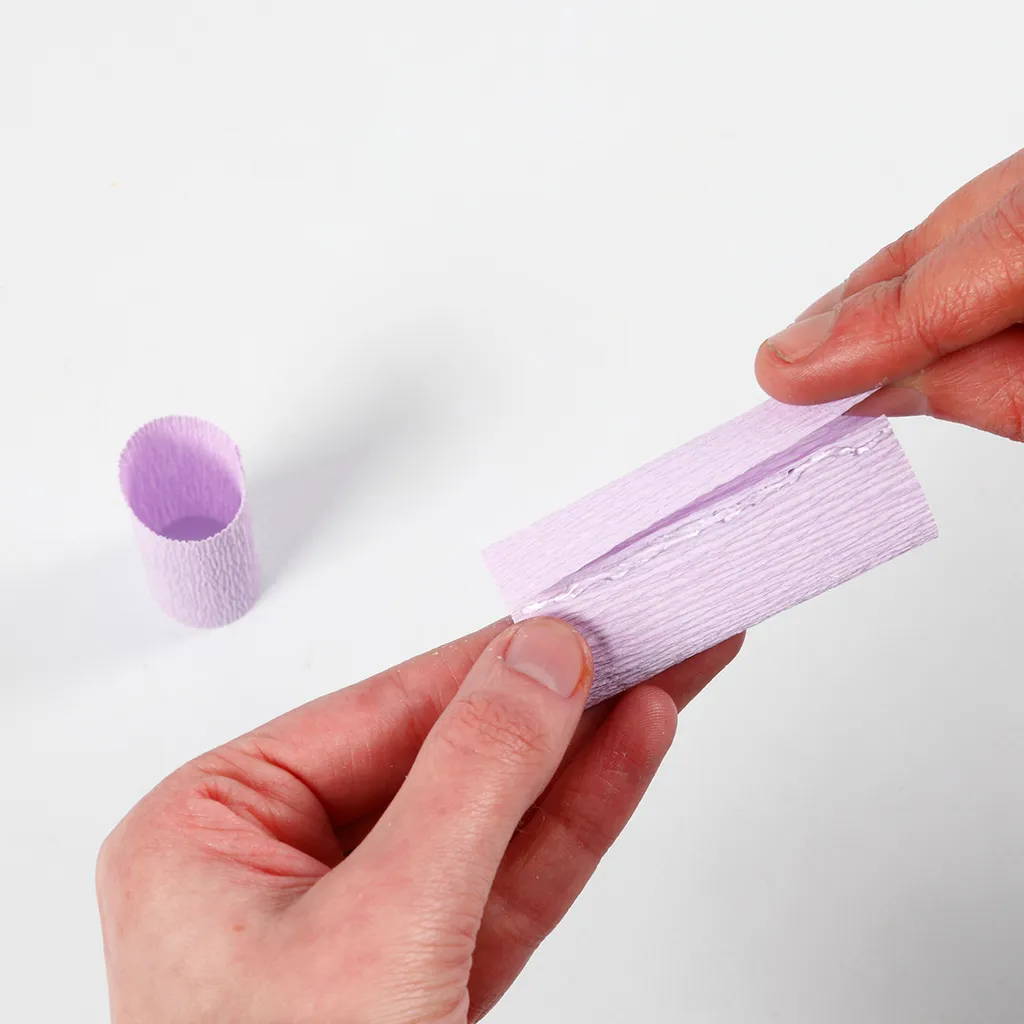 Glue the crepe paper together to form a tube against the stretch direction.

Squeeze one end of the tube together around one end of the floral stem wire around the glued-on stamen.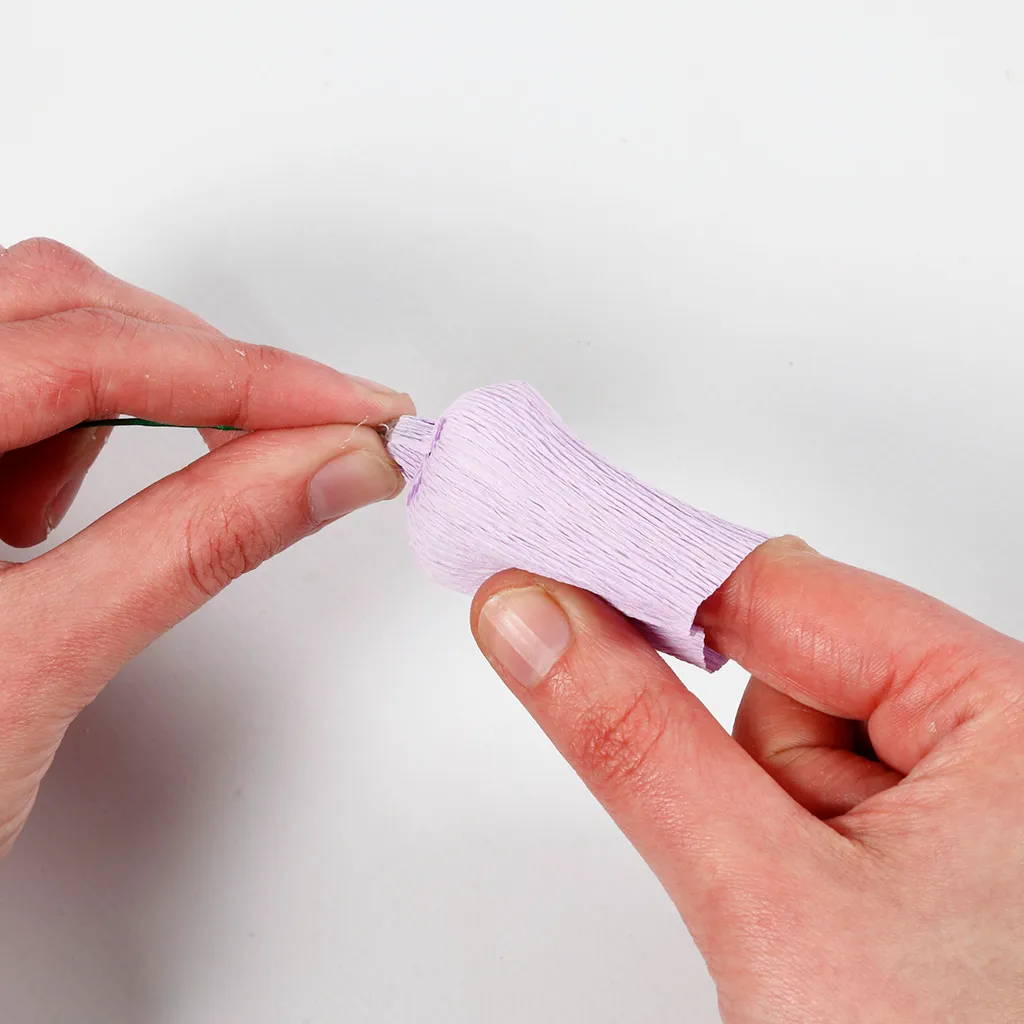 Stretch the crepe paper inside the flower using your forefinger as shown in the photo. This is how to make the bell-shape.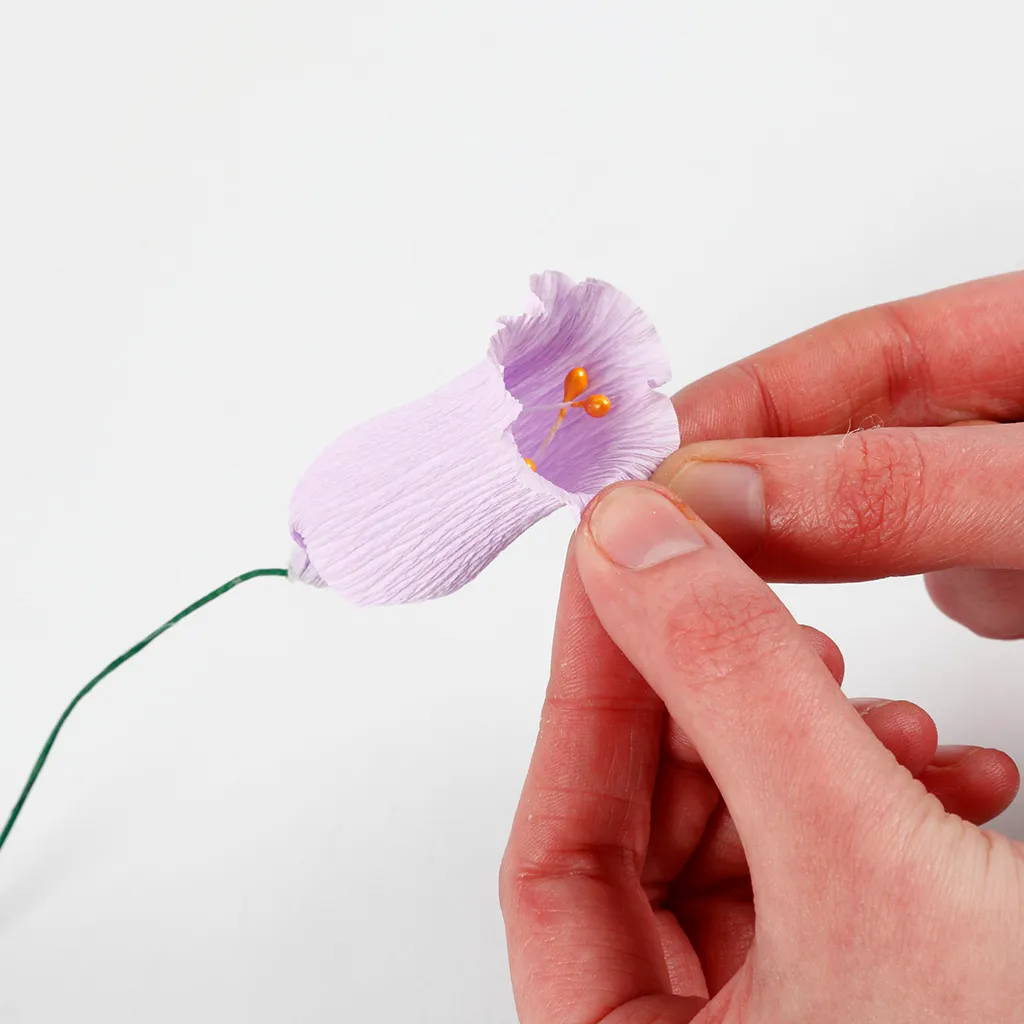 Twist the top of the tube outwards all the way around and slightly stretch the paper to make wrinkles.

Attach the leaves around the floral stem wire, thus covering the joint between the flower and the floral stem wire. Make a total of three bluebells; one on a 30 cm long stalk and two on a 15 cm long stalk.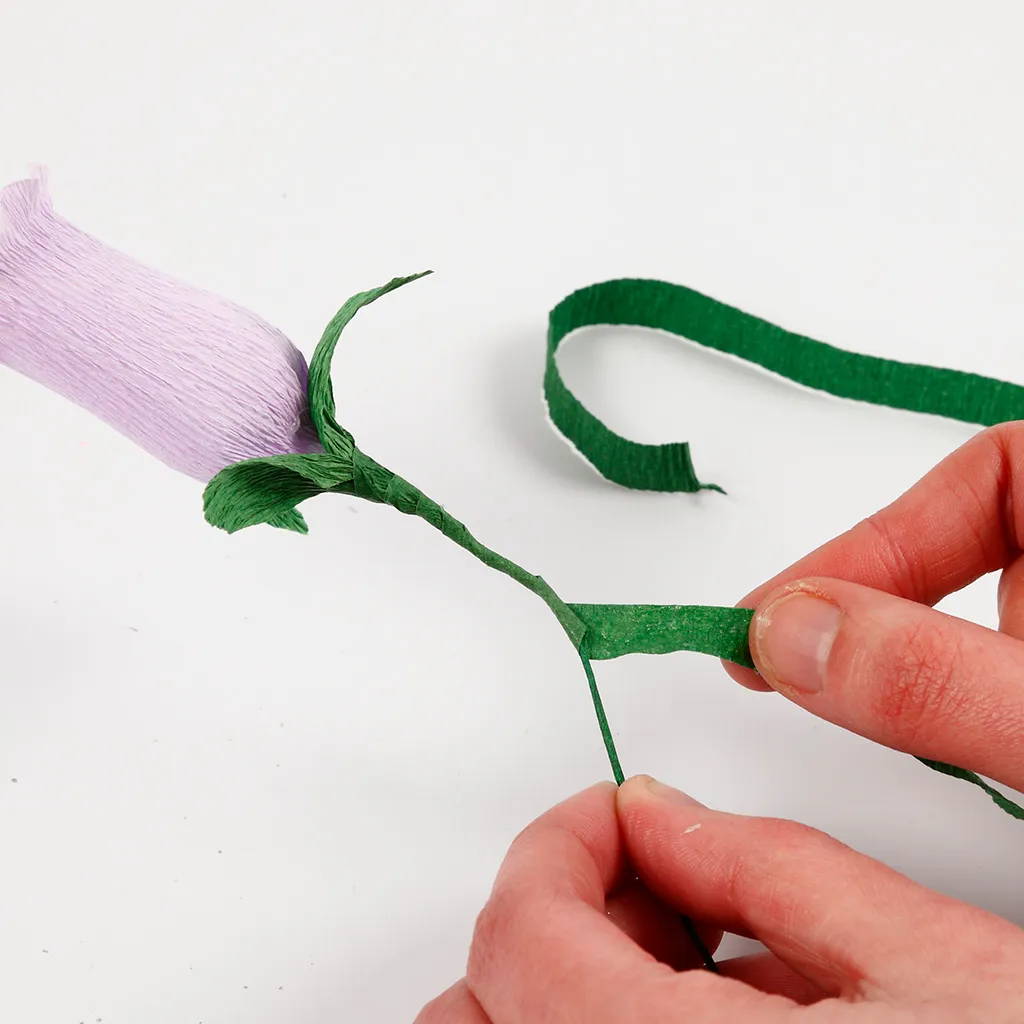 Cover the lower part of the leaves and part of the stalk (approx. 10 cm) by attaching crepe paper around with multi glue. Cover the two flowers on the 15 cm long stalks with crepe paper all the way down.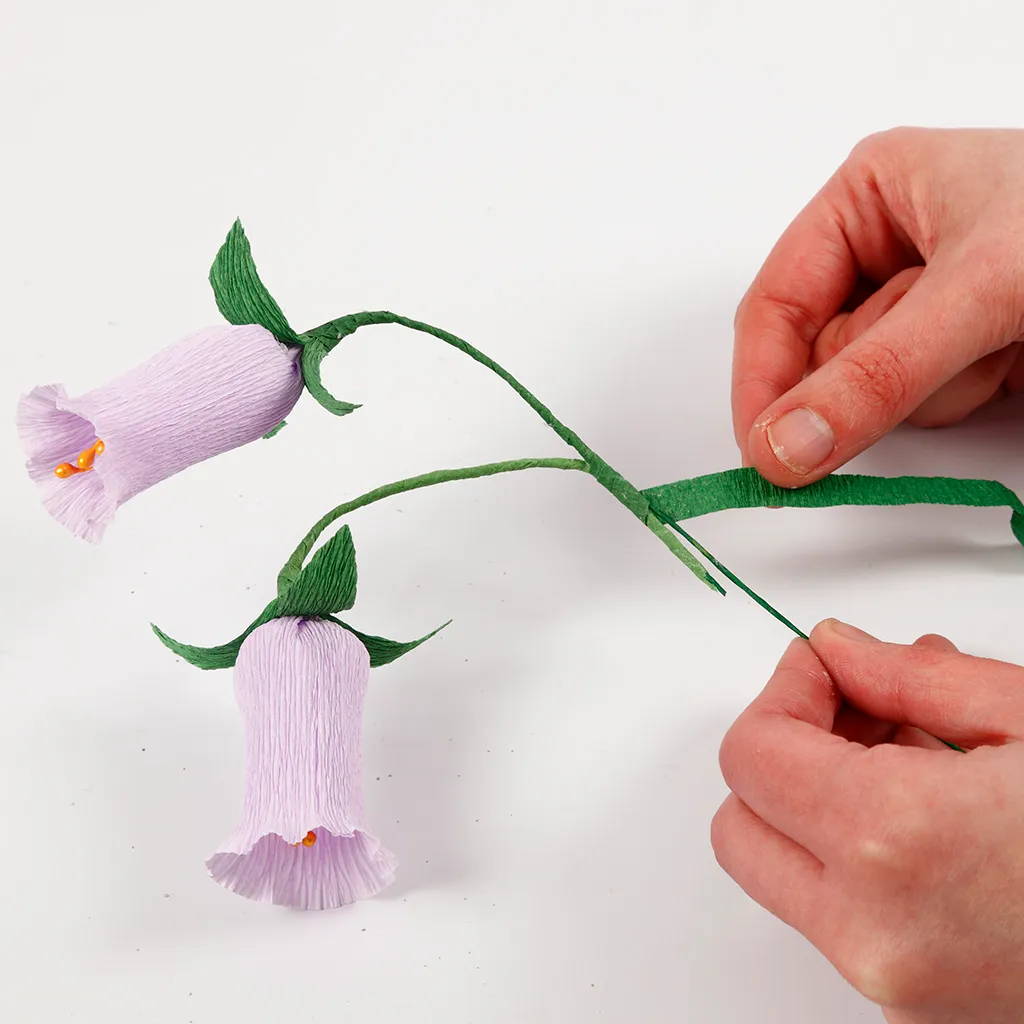 Attach the bluebell on the short stalk to the one on the long stalk winding crepe paper around the stalks, gluing regularly to keep in place as shown in the photo. Repeat this procedure with the second bluebell on the short stalk, combining the three into one.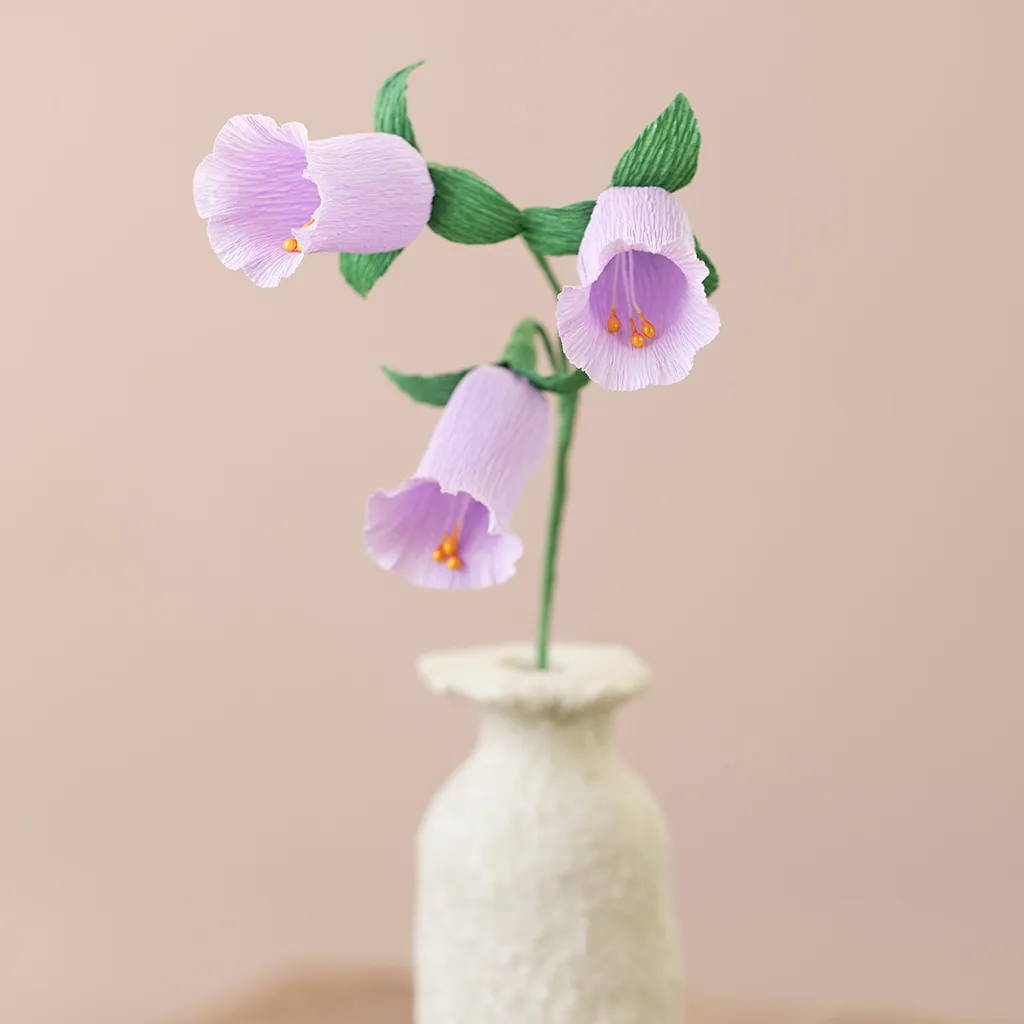 Three bluebells on a stalk.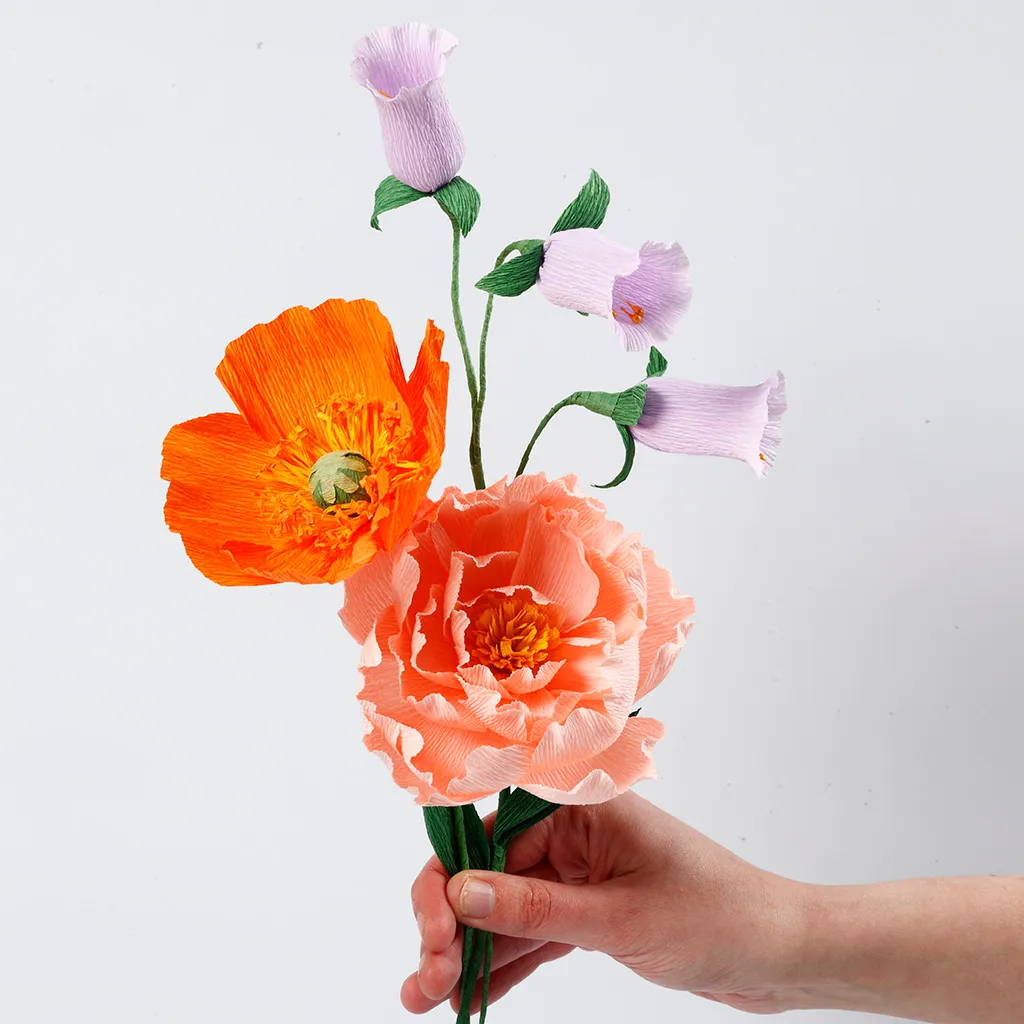 A bouquet with three different flowers.