Posted by Emer on 14th Apr 2021
Create your own Easter basket using this beginner friendly, step-by-step guide! These styrofoam eggs are decoupaged with brightly coloured napkins to add a little creative flair to your Easter! Several coats of mod podge glue are applied, along with some fun trims to finish off the eggs!
---
---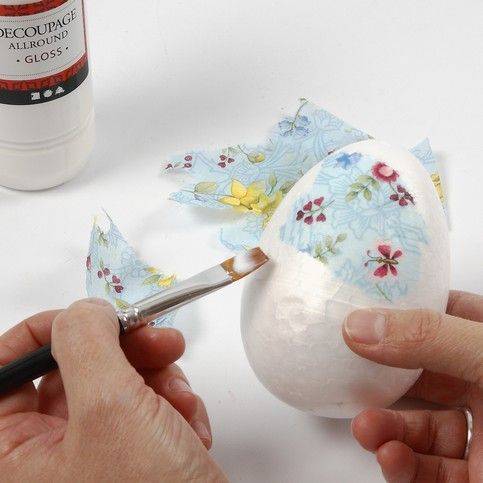 Prepare your workspace by covering your surface with a cloth covering or newspaper.
Apply a coat of mod podge to the egg.
Tear or cut small pieces of the top layer of a paper napkin and glue them onto the egg with the glue.
Continue to add small pieces until your egg has been completely covered.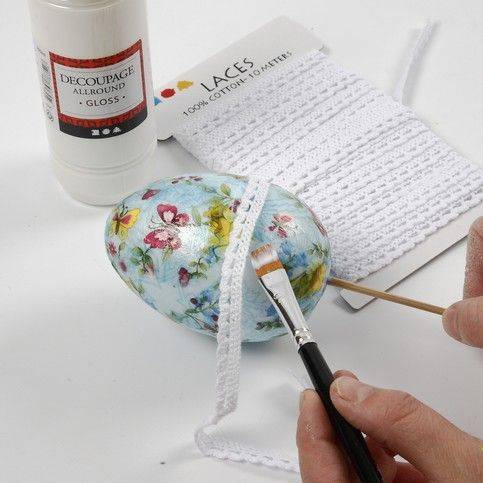 For a shiny egg apply several coats of mod podge to the egg once you have finished decoupaging the egg.
Allow each layer of mod podge to dry before applying the next.
Use the glue to attach ribbon or lace trims to your egg.
You can use a variety of trims or just choose one to keep it simple!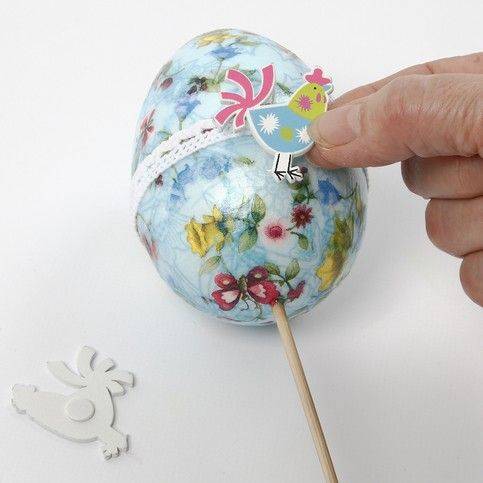 TIP! You may like to decorate the finished egg further with small cut-out Easter figures with a self-adhesive pad on the back.
You can also embellish your finished egg with stickers and glitter!
Create a nest for your eggs using twigs and feathers to complete your Easter basket!