Filter
Doodle Drawing on Painted Canvas - Step by Step Guide
This drawing – the outline of a hand – is made using the doodling technique, applied using black and white Uni Posca markers on a white canvas which has previously been painted with acrylic paint in different neon colours and left to dry. You can try this technique using different colours of paint and also with different doodle designs. Choose from a variety of canvas sizes to give your artwork the wow factor!
---
---
Apply acrylic paint in different colours onto a white canvas using a brush.
Leave to dry.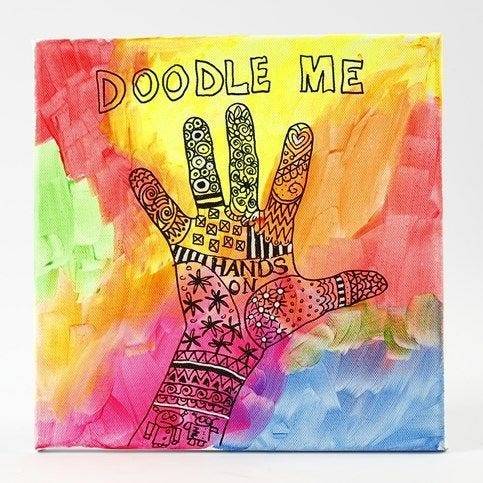 Draw a design with Uni Posca markers (we have used black and white) and fill it in with pattern according to the doodle technique.
You may also use the markers for writing text.
Leave to dry.