Filter
Painting on Pre-Printed Canvas - Step by Step Guide
Create beautiful pieces of art using pre-printed canvas! Pre-printed canvases provide a fantastic stand-alone picture or work as a starting point which can be added to in order to create unique, fun paintings! Perfect craft to keep you or your kids busy!
---
---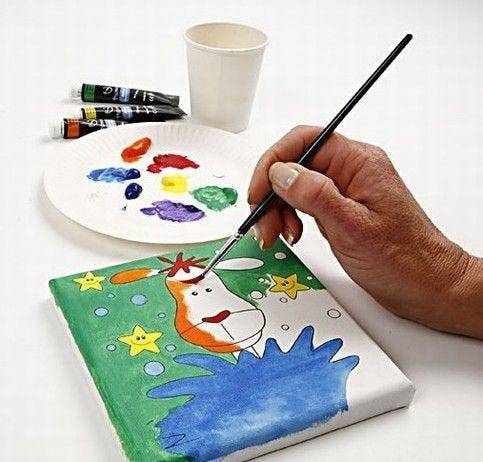 Paint the canvas in the desired colours using acrylic paint.
The paint can be diluted with water, either by wetting the brush before application or by mixing water directly into the paint on a paper plate or similar.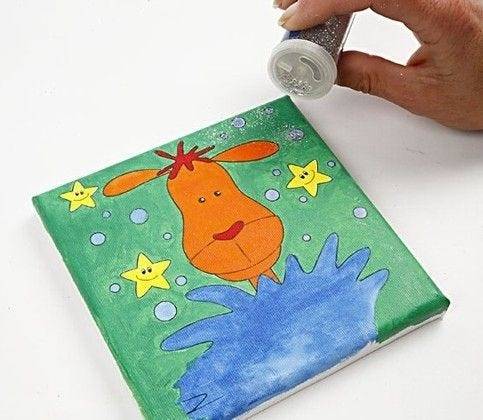 Add some extra sparkle by sprinkling glitter in the wet paint.
The glitter will stick to the wet paint so make sure that the paint is dry in places where you do not want any glitter.
You can also add to the image if you would like.
Leave to dry - your picture is complete!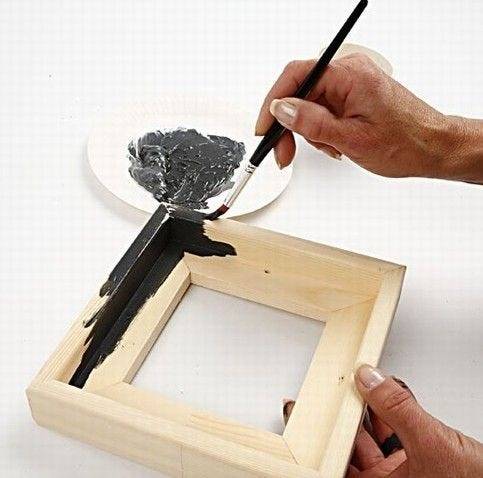 If you would like, you can add a frame to your picture.
Paint an appropriately sized fram in the colour of your choice.
Leave the paint to dry. Once dry, attach to you painting.