Filter
Shrink Plastic Wind Chime - Step by Step Guide
Make wind chimes from shrink plastic sheets, decorate with colouring pencils and shrink in the oven. Design your own mandala and use our template for the leaves. Hang the leaves, so they hit each other when moving.
---
---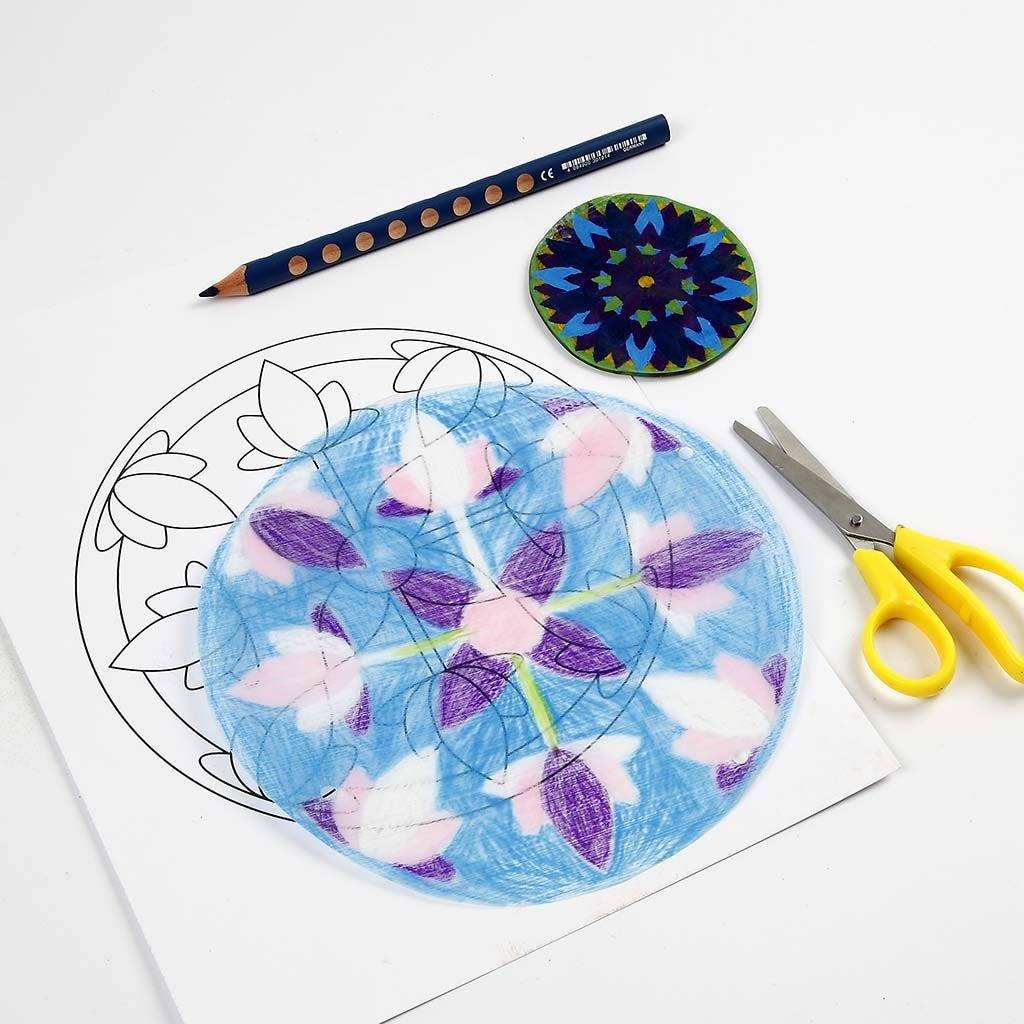 Put a design under the transparent shrink plastic sheet.
Turn the shiny side down and draw on the rough side. Draw the design with a colouring pencil and fill in.
Draw the leaves in the same way using the template and fill in.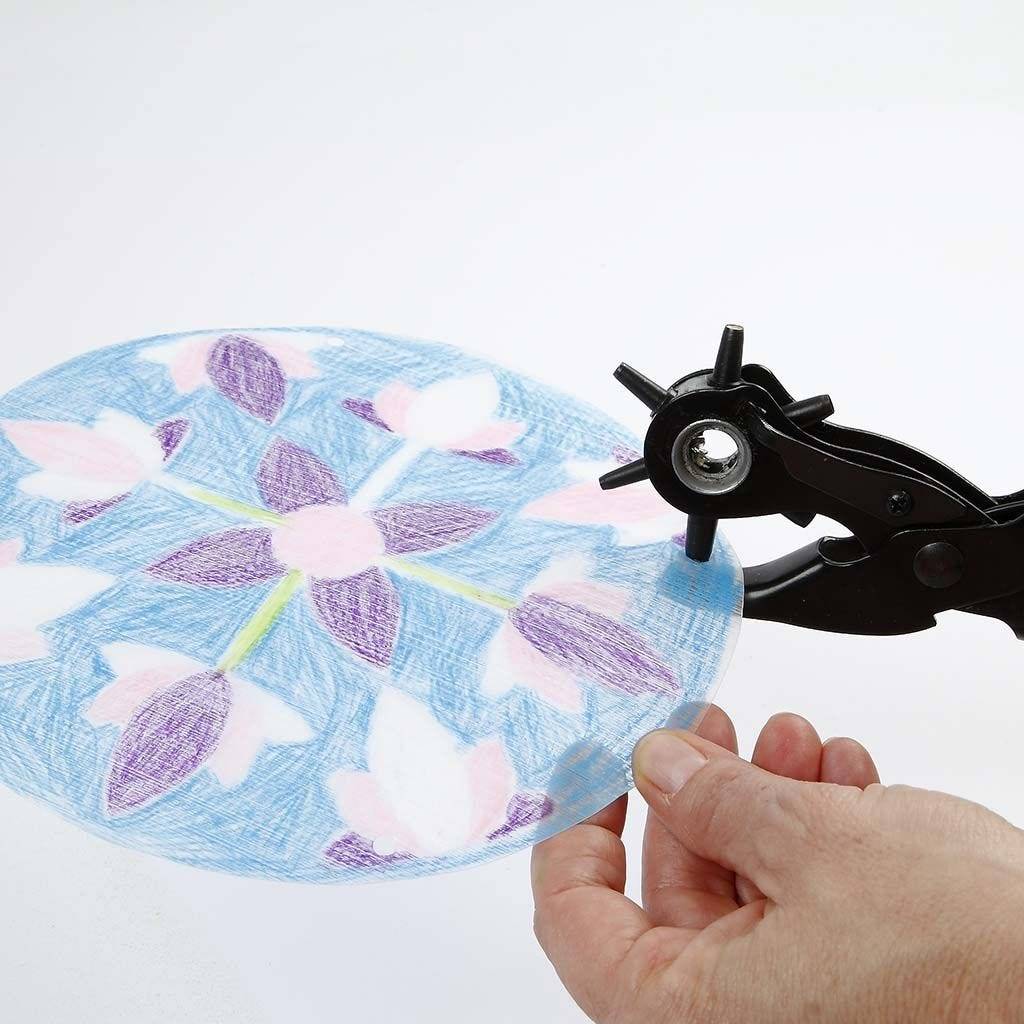 Cut out the designs.
Make holes with revolving punch pliers.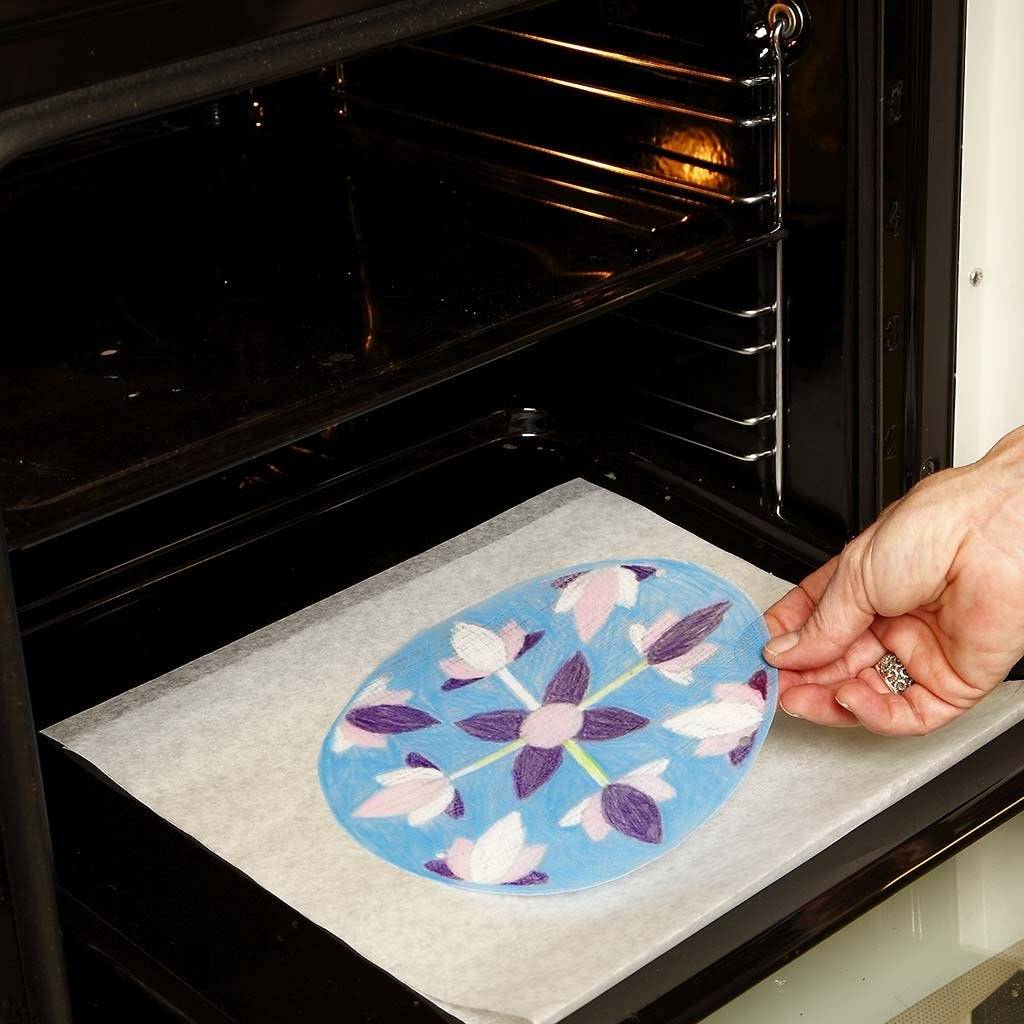 Put the design in a preheated oven at 130°C for a few minutes.
Stay by the oven whilst the design shrinks for approx. 1 minute and take it out of the oven when the design has straightened again.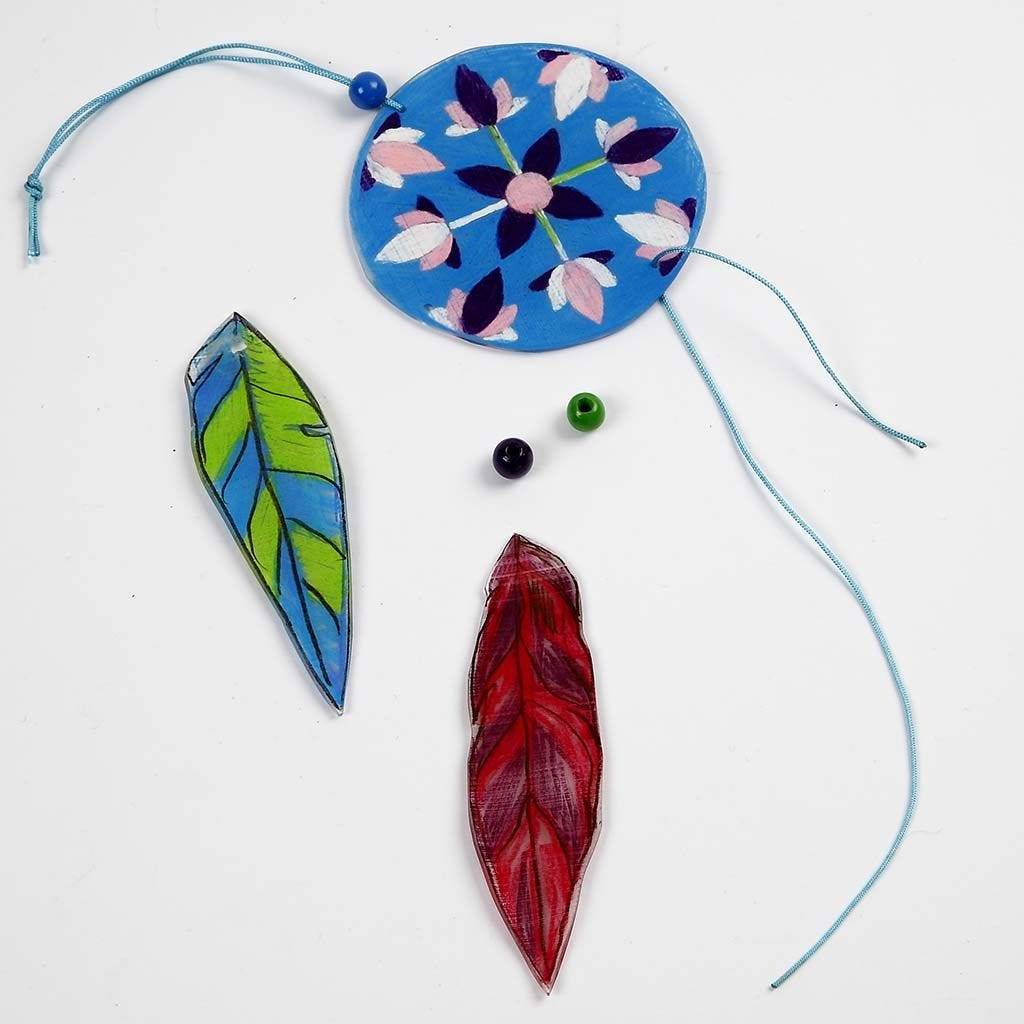 Attach a brightly coloured twine and add beads for the wind chime's leaves.