Filter
Watercolour Greeting Cards - Step by Step Guide
Create beautiful greeting cards using watercolour paper, watercolour paints and markers! The front of these greeting cards is decorated with a piece of watercolour paper with torn edges. The watercolour paper is decorated with watercolours and black marker. Add your message of choice inside!
---
---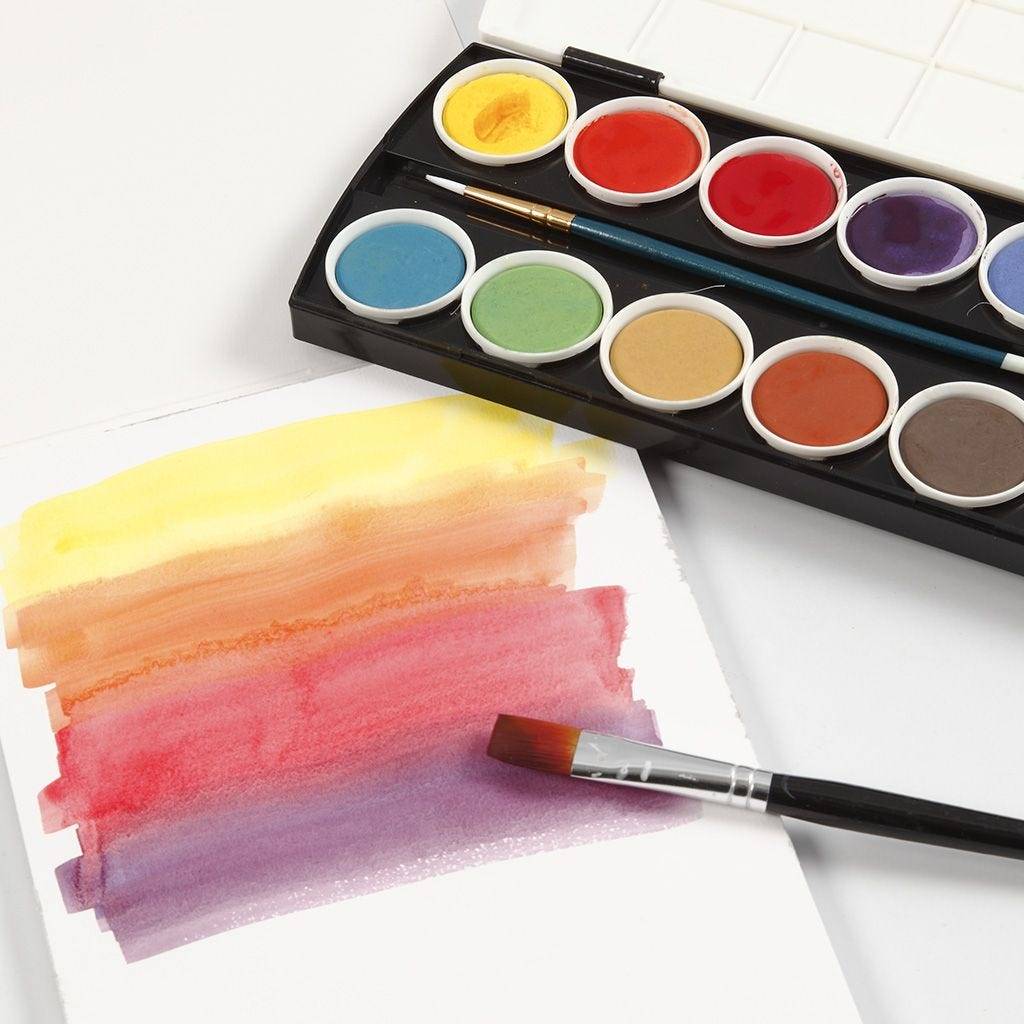 Choose the colours that you would like for your card.
Apply the watercolour paint to the paper. Let watercolours in different colours flow together as a background on a piece of watercolour paper. If you would like a more fluid look and more blending, add more water.
Leave to dry.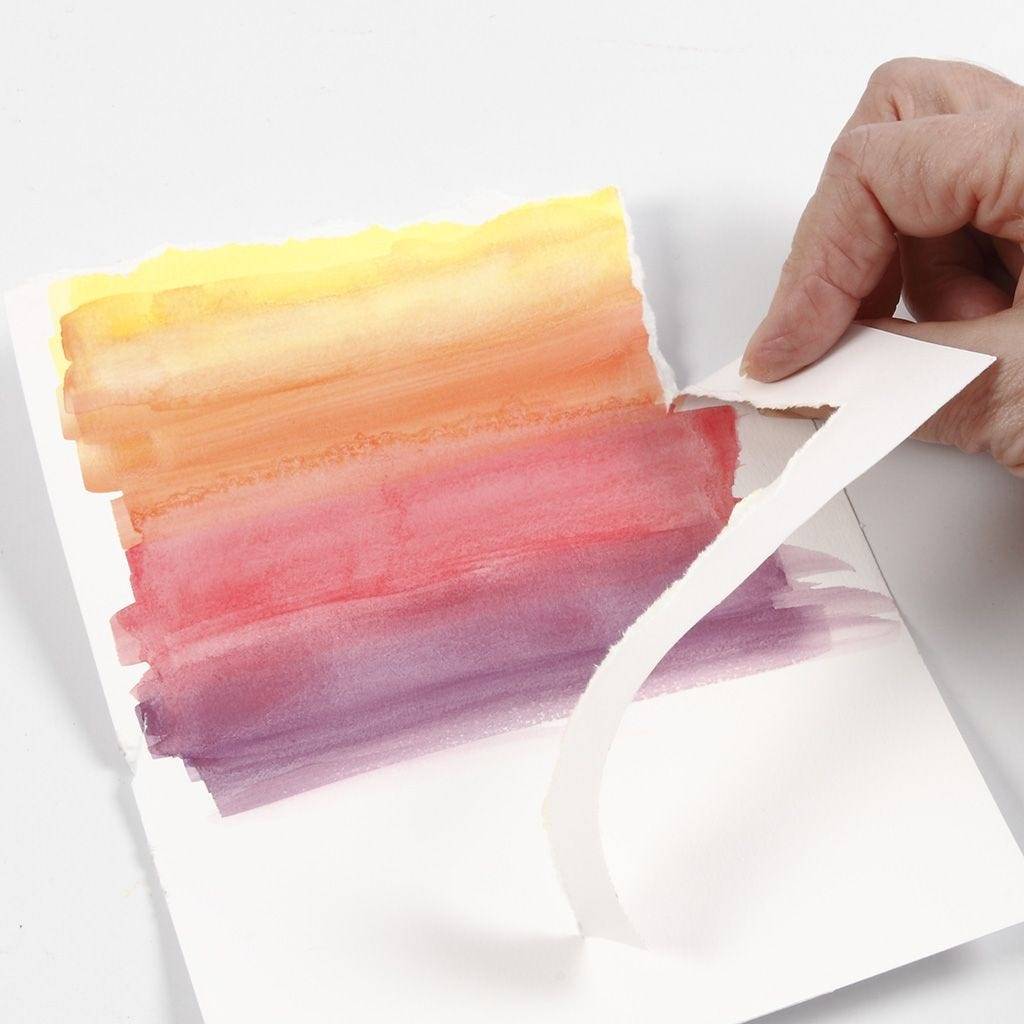 Once the paper is fully dry, tear off the edges on all four sides of the watercolour paper into a square.
Make sure that the piece of watercolour paper is smaller than the size of the card you will be applying it to.
A TIP: Guide the paper with one hand/fingers and tear towards yourself with the other hand/fingers.
Attach the watercolour design onto the front of the greeting card using double-sided tape.
You can also use a small amount of glue to attach the paper. If using glue, allow to dry fully before continuing to the next step.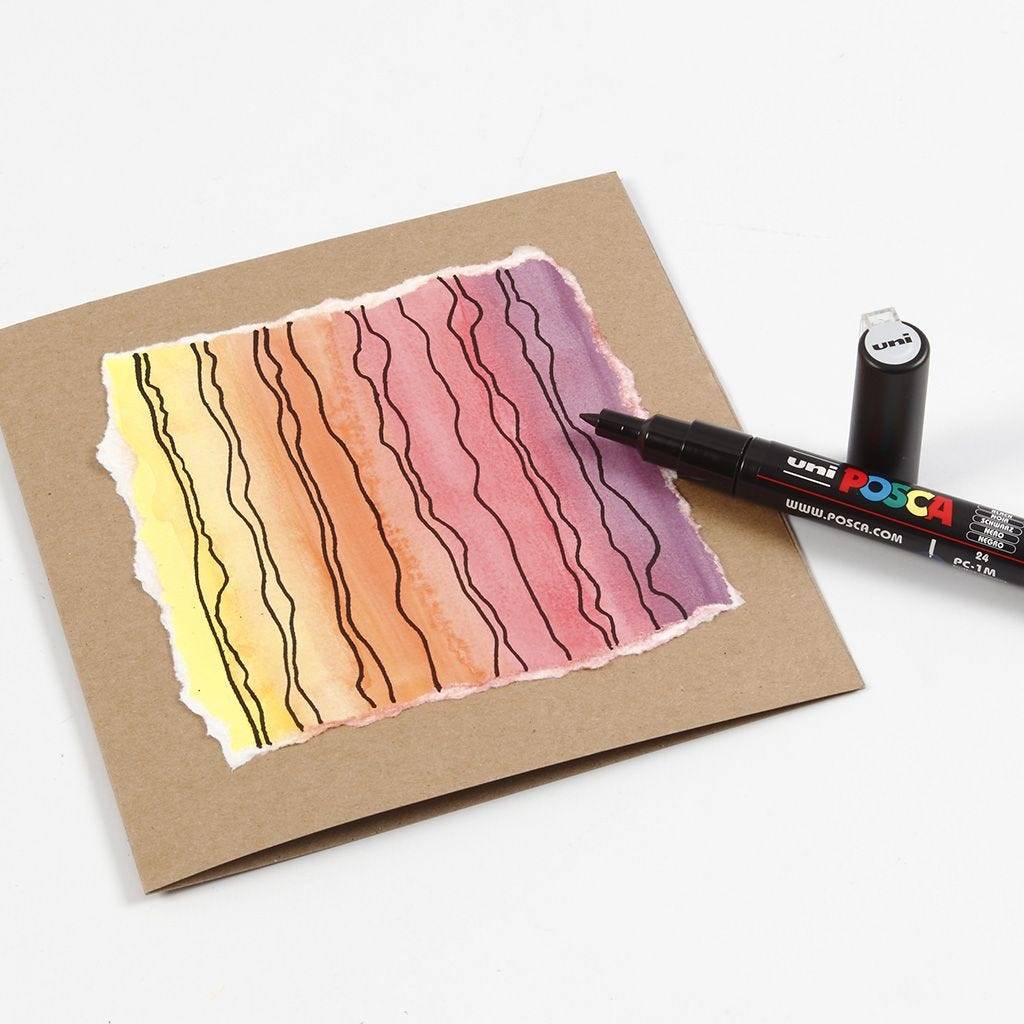 Use your Posca marker to draw graphics on your watercolour background.
Use your imagination using a black Uni Posca marker or a permanent marker to create unique designs.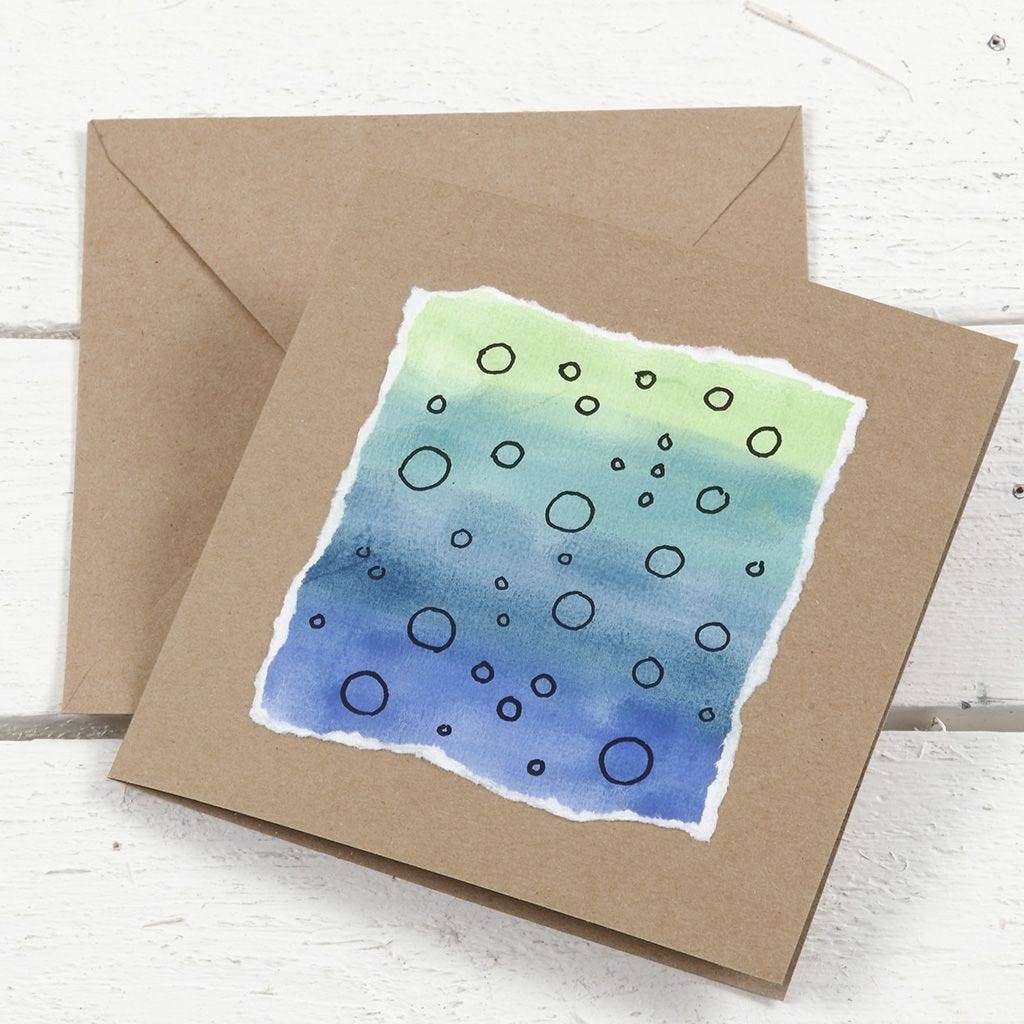 Create different cards using different colour combinations and designs!