The Vibes & Scribes Lee Swim
Originally held in 1914, the annual Vibes and Scribes Lee Swim in Cork has become one of the top open water swimming events in Ireland. The course runs through the centre of Cork City, with a distance of around 2 kilometres (1,700m downstream and 300m upstream).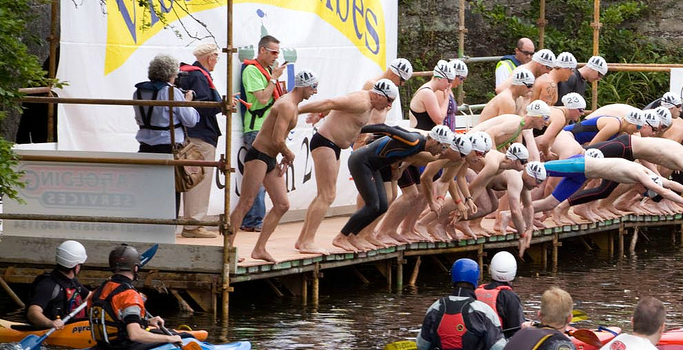 Starting from a specially erected platform at the entrance of the old distillery premises on the North Mall, the contestants swim under all the bridges of the North Channel with the flow of the river Lee until they round the Port of Cork Customs House. They will then continue against the flow of the river to the finishing pontoon in front of the Clarion Hotel.
Most of the swimmers compete for age group prizes, some raise money for local charities and a good number just swim for the enjoyment of the day and the cheers of family and friends. For more information visit their Facebook page here.