Sidebar
Gingham Trend
Gingham fabric has been a huge fashion trend this year, featuring in multiple collections during London fashion week and adorning mannequins in most high street shops.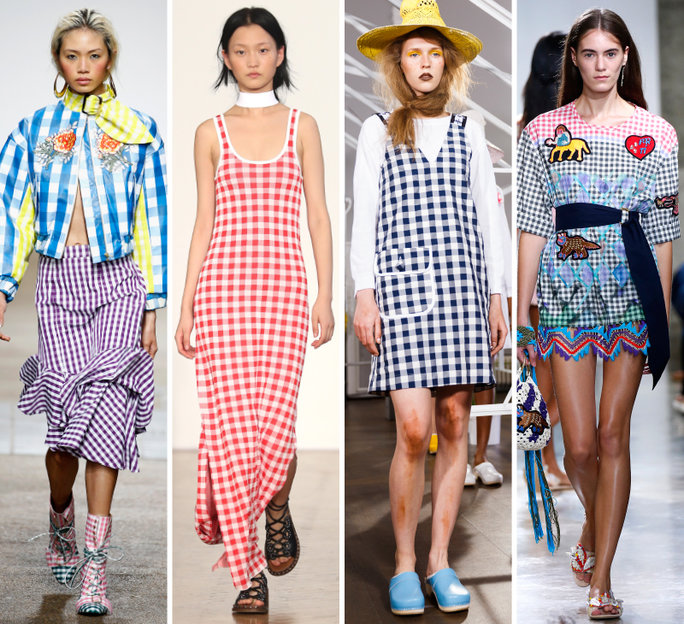 Gingham prints are being used on everything from blouses and skirts to dresses and even shoes. It is popular in all shades and you can even mix contrasting colours and different size prints.
There are so many ways you can incorporate this print into your wardrobe. Making your own statement garment using gingham fabric means that it will be completely unique. Cotton and polycotton fabrics are easy to work with, making them perfect for even beginner seamstresses. Although patterned fabric can be difficult to line up at the seams, the straight lines on gingham makes it easier than an uneven print.
If you are not confident about sewing with a printed fabric, you could try a simple circle skirt pattern to avoid this problem.
Gingham ribbon or bias binding can also be used as a quick and easy way to update your wardrobe. Embellish an old top or jacket using gingham bias binding around the cuffs and collar or make a hairband using gingham ribbon.