Sidebar
Yarn Shop Day - May 12th 2018
The 12th of May is an exciting day in any knitter and crocheters diary - it is Yarn Shop Day! This year at Vibes and Scribes we are delighted to be involved. Yarn Shop Day is a great way for customers to support their local yarn shop, but equally it is the perfect opportunity for us to show our appreciation of our loyal customers. So keep on reading to see what we have planned - we think you will be pleasantly surprised!
On May 12th we will have 10% off ALL of our yarns, knitting needles, crochet hooks, patterns, knitting and crochet books, and any and all other knitting and crochet accessories in our Wool Department. In addition to this 10% discount on your Wool Department purchases we are also giving double loyalty card stamps! For every one loyalty card stamp you would have received, you will now receive two! This amazing offer is only available in store and one day only so be sure to stock up and make the most of this promotion!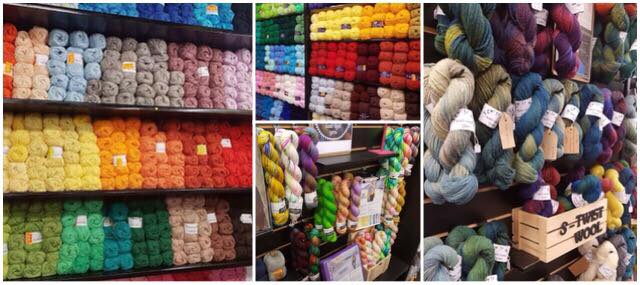 Not only will we have 10% off all wool related purchases and double loyalty card points, we will also have a number of crochet demonstrations in-store on the day. Nancy and Bridie will be giving our demonstrations and in the first demo, starting at 11.30 am, they will be focusing on a beginner friendly Introduction to Crochet. This demo is perfect for anyone interested in learning to crochet but who has no prior experience. In our second demo of the day, starting at 1 pm, Nancy and Bridie will be teaching us how to make one of the most useful and versatile blocks in the crochet world - the granny square! Once this square has been perfected the possibilities are endless!
Tickets for our demonstrations are available in-store and also on our online shop. Click HERE for more information and to purchase your ticket. Please note it is essential to purchase a ticket for the demos in advance to reserve your place as spaces are limited. Tickets cost €5 each and entitle you to a ball of Softspun Chunky yarn, a crochet hook to match and also reserve your place in the demo.
At Vibes and Scribes we are excited to show our appreciation for our customers but we also feel it is important to support local charities whenever possible. To this end we will also have a raffle on the day in aid of Samaritans. We have three great prizes up for grabs. The 1st prize is a knitters and crocheters dream! It is a hamper jam-packed with luxury yarn, a pair of luxury, Symfonie, 4mm needles, a 4mm Symfonie crochet hook, a pattern book with 16 stylish knitting and crochet designs along with a selection of other gorgeous accessories.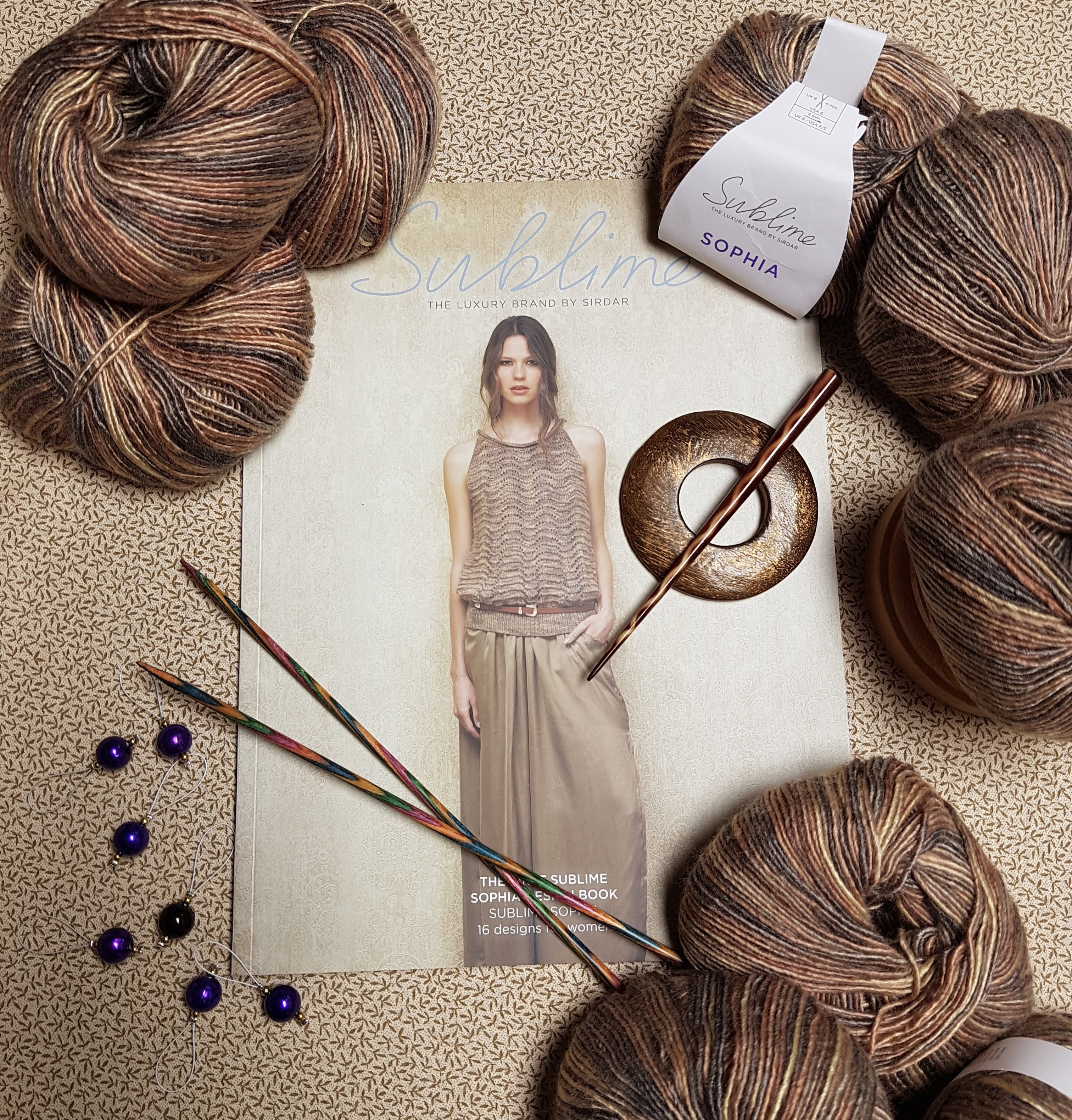 Our second and third prizes are pictured below and are cheerful, bright and fun! They would make a great gift even if you don't knit or crochet yourself! Our second prize is the beautiful Boho Crochet book, Spirit DK yarn in a bright rainbow shade and a 4mm crochet hook...all you need to get started crocheting. This prize is also great for more experienced crocheters.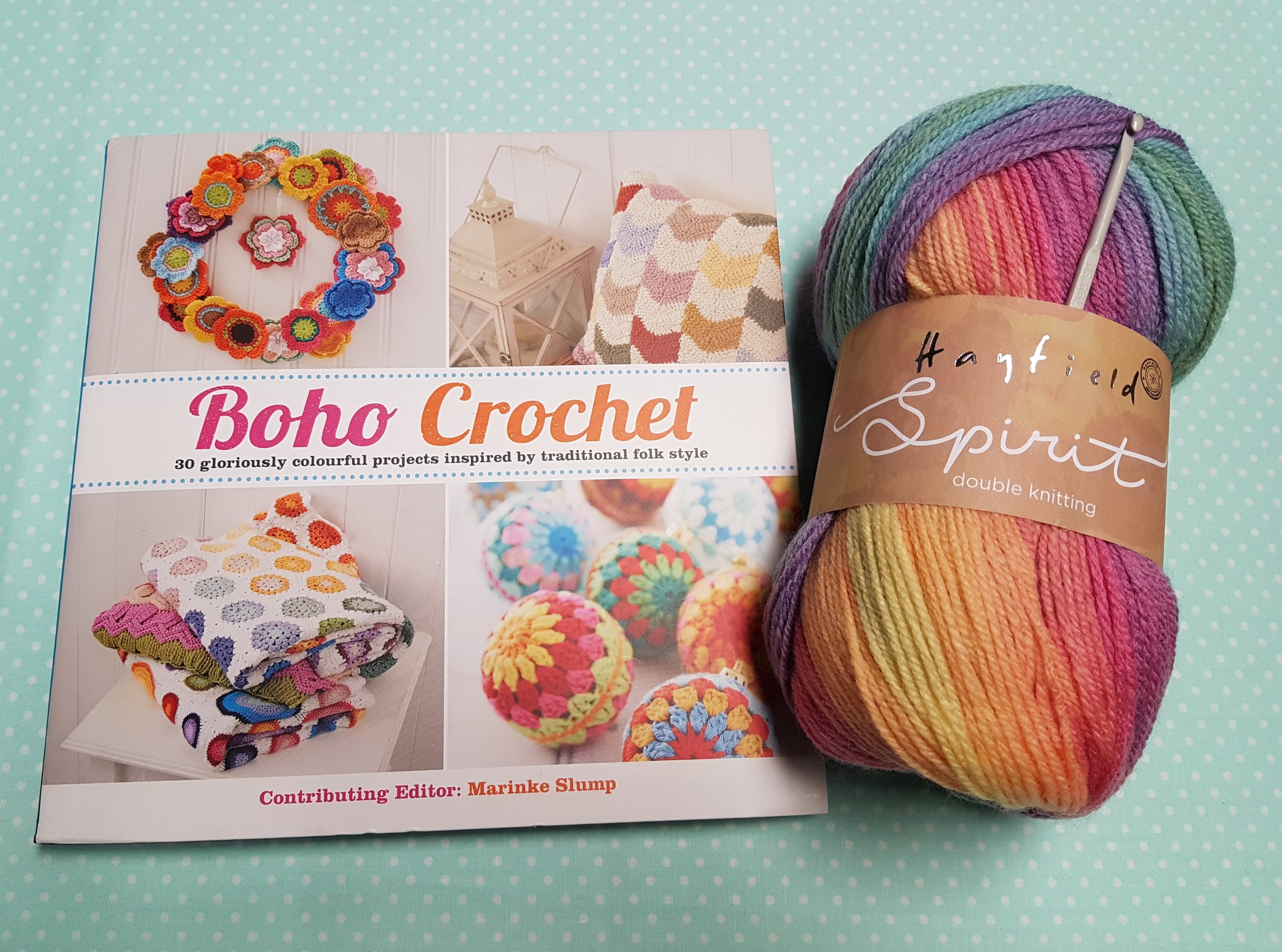 Our third prize includes a set of eight bamboo knitting needles, a lovely knitting and crochet book and a ball of Debbie Bliss Rialto DK Prints yarn. This yarn is made from a beautiful superwash merino.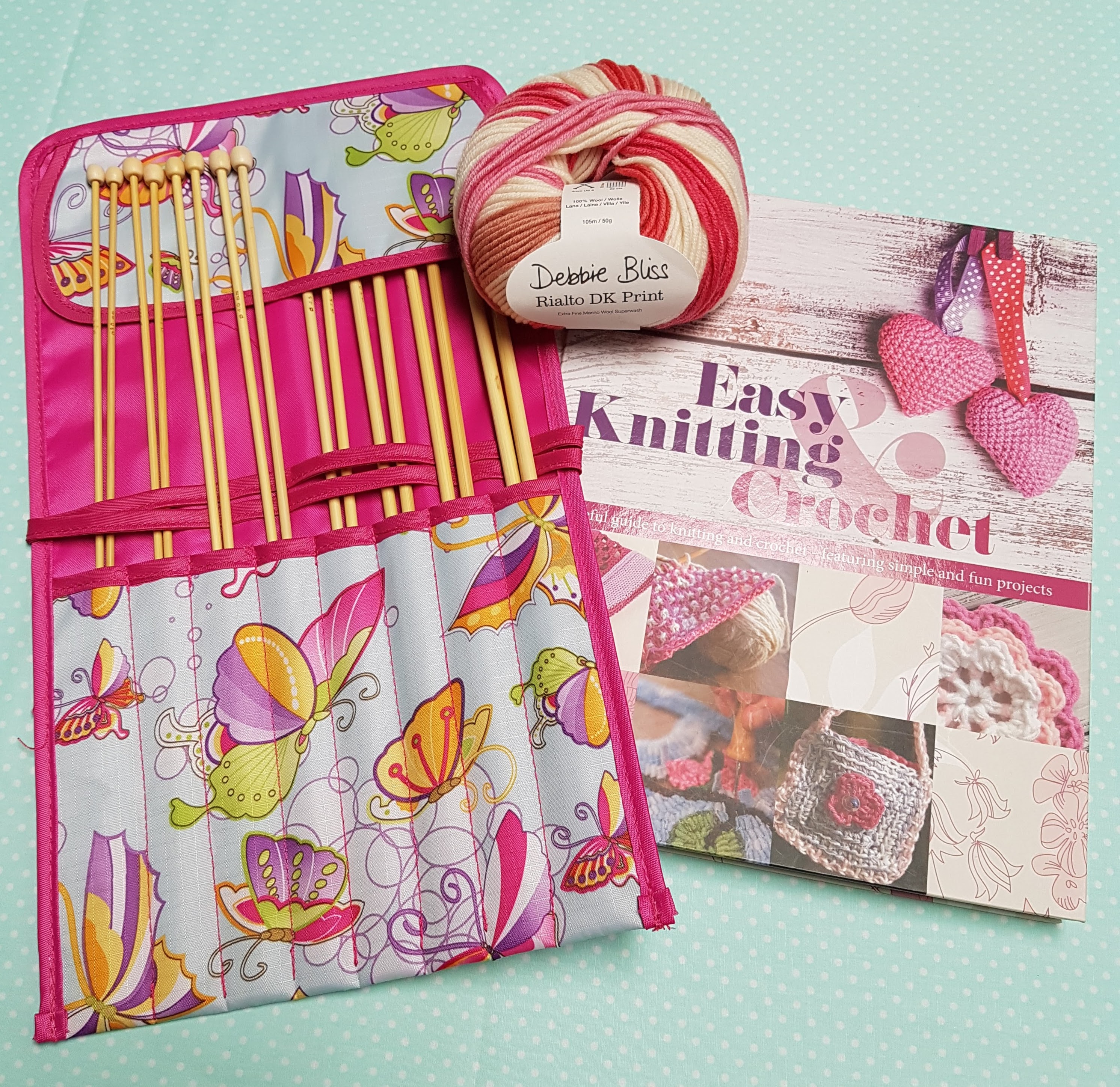 Tickets are €2 each and are available in store with all proceeds going to Samaritans. Tickets will be available in store up to, and including, the 12th May when we will have a draw to pick the winners.
We can hardly wait for Yarn Shop Day to arrive here in the Wool Department! We hope to see all of you on the 12th of May to join us for our woolly extravaganza!!!